Standard Pipe and Cable Locating
The standard way of utility locating is to apply a current and follow a frequency. Therefore, all conductive utilities (example: power and communications) are easily locatable. Current construction practices call for a locate wire to be buried with all plastic utilities (example: plastic water pipe, sanitary laterals, and drain lines.)This practice has made most all utilities, installed within the past 15 years or so, locatable with standard equipment.
In order to perform this type of utility locate, Hole In One uses a Rigid Seektech SR-60 receiver along with a ST 510 10 watt transmitter.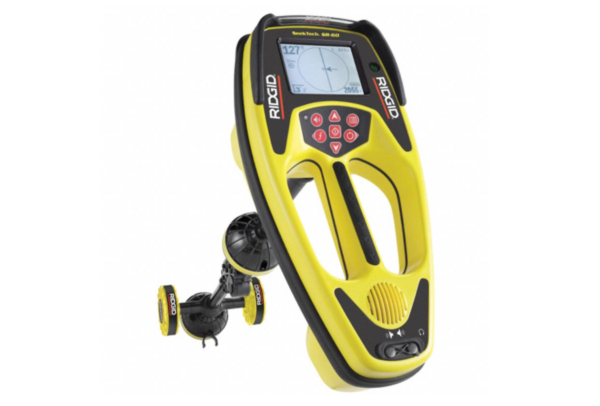 ---